This event has ended.
Multicultural Mesh at Free Geek
Free Geek Toronto is hosting a celebration combining Canada Day and Multiculturalism Day!
Come and learn about mesh networks, computers, and some of the Open Source Software that makes it all work.
Join us at 1:00pm on June 29, 2019. We will meet at Free Geek Toronto, 180 Sudbury St and the adjacent parkette.
What should you expect?
Technology showcase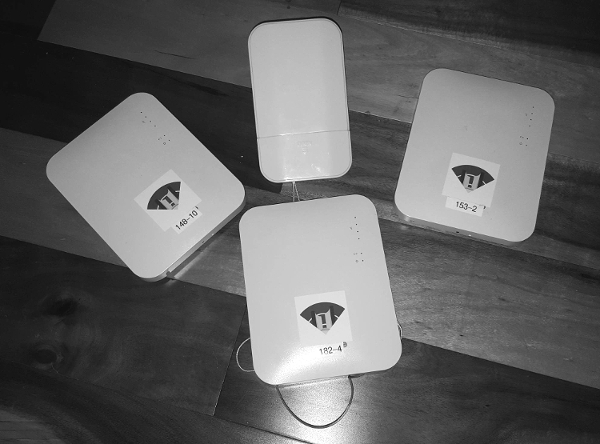 These MR16 access points are a sample of the hardware that will be on display
Bring a laptop or smartphone to participate in these mesh network demos!
Indoor activities
Computer Disassembly and Hardware Check
Demonstrations of Free and Open Source Software
1-Day Sale on Desktop and Thrift Shop items
Live music!
Food will be provided by Regent Park Catering Collective.
Do you have any e-waste you would like to donate to Free Geek? Bring it! See their list of accepted electronics here.
This event has a code of conduct.